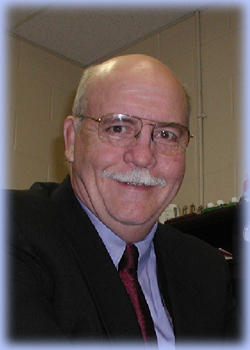 Mike Swanson, Principal
Buchanan Elementary School
6050 Manchester Hwy
Murfreesboro, TN 37127
&nbsp Recipe for Success:
The staff of Buchanan Elementary School was thrilled to learn our school has been honored for its performance with TVAAS scores. Our success is directly related to our efforts to ensure everyone understands how to use the scores as a tool in the classroom. At the school level, we start with a dedicated, qualified group of teachers and constantly spend time analyzing test scores to measure progress.
At the beginning of the school year, each teacher reviews achievement test data and is required to develop a list of his/her weak areas. The teachers then submit a plan to address those areas and then must put the plan into action. When TVAAS scores are released in November, we follow the same formula and work together as a staff to make sure everyone understands how to appraise the information. We also look for patterns over multiple years and design staff development opportunities accordingly to help address any deficiencies.
Keeping parents informed is a necessity because we rely on them to work with us on the home front. Initially, we post several copies of our scores throughout the public areas of the school and encourage parents to ask questions about what the scores mean. During parent conferences and other meetings, one of the first steps is to explain the test data if a parent has concerns about their child's performance. We then provide recommendations and suggestions that will enable the parent to help their child.
In conclusion, it is important to evaluate TVAAS scores and use them to adjust our methods to meet the needs of our students. Teachers must have an understanding of TVAAS scores and the necessary skills to target their instruction to improve student learning.